Welcome to Grace Valley Pest Control
About Us
Grace Valley Pest Control was founded in 2022 to bring high quality pest control service to our north Georgia community. Our experience comes from more than 15 years in the pest control industry with more than 30 years of customer service experience. One thing that we have both found is that customer service today is not what it used to be, and as business owners we recognize that it is something that should never be taken for granted. When we started Grace Valley Pest Control, we wanted to do something different. We strive to always put the customer first and to deliver the best results on any service we do. This is the culture of Grace Valley Pest Control and what we like to call, the ``Grace Valley Way.`` Oftentimes we see that customers are in a constant state of discontent when dealing with larger pest control companies. You never know who is servicing your property and the results can vary with each service. The "Grace Valley Way`` ensures that we always keep in mind our own experiences with poor customer service. We approach every situation by asking one simple question, ``Would I be happy with the service and effort given by Grace Valley Pest Control today?`` We want every customer to be satisfied with both the quality of the service we provide as well as the level of customer service they receive. Select an image below to learn more about our founders.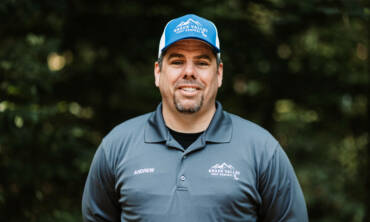 Andrew studied both Urban Pest Management and Golf & Sports Turf Management at the University of Florida. He has extensive experience managing...
Matt was born and raised in Georgia and a proud Georgia Tech alum. He has worked in customer service for over 30 years and prides himself and his...
We're serious about our business
Our main mission is to deliver healthy, comfortable, superior and clean environments that provide peace of mind and comfort while creating extraordinary relationships with our lovely clients